Osaki OS-4000XT
Features
Tension Sensor
The OS-4000XT has a Tension Sensor which detects the tension point of the user's body by putting their hands into the sensor naturally in the armrest. The massage will be focused on the collected tension points accordingly.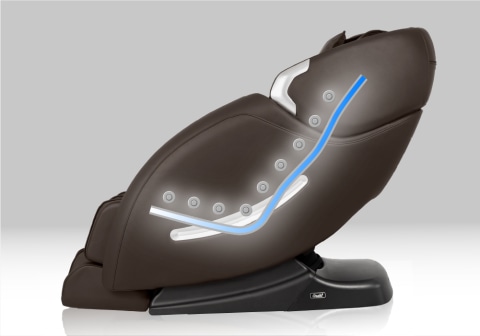 L-Track Massage
As the roller system massages the neck area, it continues through to the lower back and then proceeds to massage the glutes and upper hamstrings.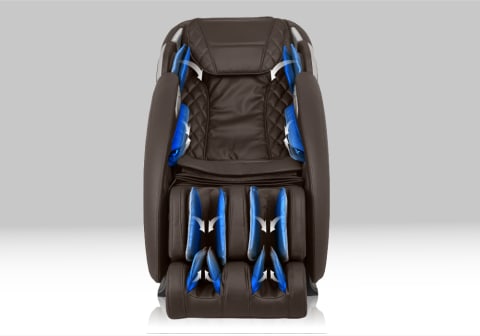 Full Body Airbag massage
There are multiple airbags located throughout the massage chair to offer a full body massage experience. The 4000XT offers a total of 24 airbags in the massage chair. Airbags are located at the shoulders, arms, feet, and the calf areas. This compression massage helps to continue increasing blood circulation throughout the body to relieve pain and tension.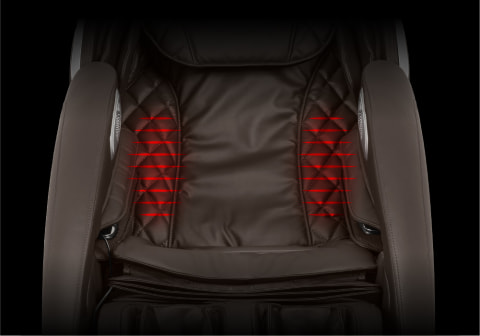 Heating on Lumbar
The OS-4000XT has 2 heating pads located on the back area, which enhances the effect of the massage.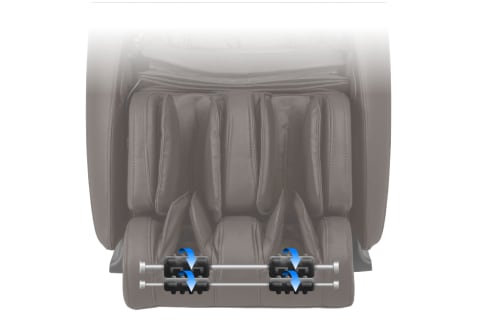 Unique Foot Roller Massage
OS- 4000XT has one spinning reflexology massage roller located on the bottom of the feet, providing a soothing kneading style application. As the rollers spin it will stimulate acupuncture points, and as the air bags inflate it will generate a much deeper massage along the bottoms of your feet.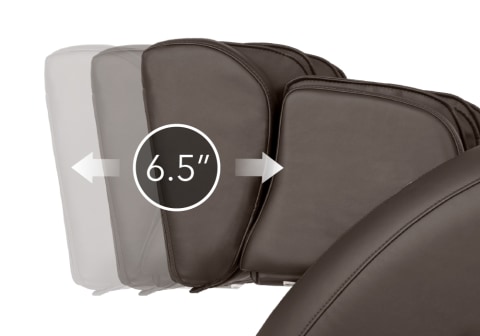 Extendable Footrest
OS-4000XT has an extendable footrest which can be extended up to 6.5 inches.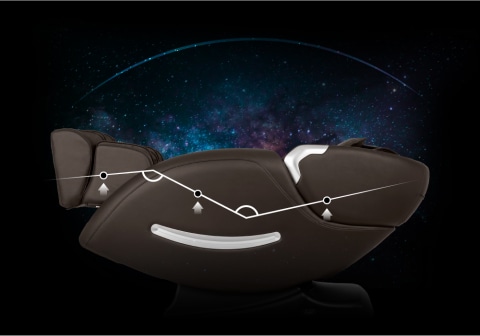 Two Step Zero Gravity Mode
Inspired by NASA technology, the Zero gravity position is the perfect position to enjoy a massage, aligning your back relative to your thigh at an optimal level of comfort. When reclined into the zero-gravity position, the complete weight of your back is virtually supported by the backrest which maximizes the intensity of the massage.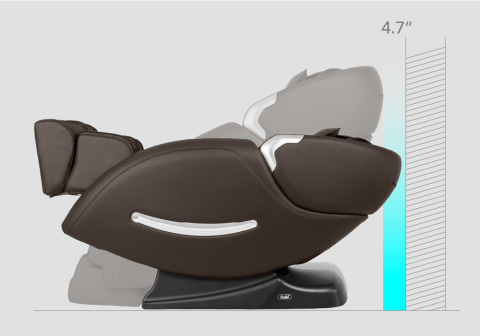 Space Saving Technology
Osaki's innovative design team has engineered a space saving technology that slides the chair forward as the chair reclines. As a result, the OS-4000XT takes only 4.7 Inches to get to the fully reclined position.
Built in Bluetooth Speaker
The Osaki OS-4000XT is equipped with Bluetooth technology that allows the user to listen to their favorite music on high quality speakers in the headrest. 4000XT is featured with a 4D surround sound system which has four speakers located in the headrest and side panel areas.
Easy to use LCD Remote
The Osaki OS-4000XT remote has an easy view screen, displaying the function the chair has activated. On the remote, it allows you to select the massage type, intensity, and location.